Every instrument has its melody and that melody differs from one to another. The saxophone is a musical instrument. It has beautiful sounds and melodies that infatuate the people. Playing saxophone is a dream for young teenagers. Let's know about the best saxophone for beginners.
There are many types of saxophones available in the market.
Soprano Saxophone
Alto Saxophone
Tenor Saxophone
Baritone Saxophone
Best Saxophone for Beginners
The best saxophone for beginners is the Alto Saxophone because it is light and has less stretch for smaller hands than the baritone saxophone and tenor saxophone. Here's a list of All Saxophones described in this article. All of them are the best saxophones for beginners.
ESTER SS-II
Jean Paul USA (SS-400GP)
Jean-Paul AS 400
Medini by Cecilio Eb
Jean Paul USA TS-400
Yamaha YTS 480
Yamaha YBS 41 II
Selmer BS500
Yamaha YAS 280
Yamaha YAS-26
Conn-Selmer AS711
Apollo Student
ESTER AS-II
Soprano Saxophone
The Soprano saxophone is the third smallest member of the saxophone category. It is pitched in the key of B-flat, exactly one octave higher than a tenor saxophone. They typically have a straight, round shape, 27.56 inches (70 cm) long with an average width of 7.87 inches (20 cm), dimensions which are very similar to that of the clarinet.
The best model of the Soprano Saxophone is ESTER SS-II and Jean Paul USA (SS-400GP)
Alto Saxophone
Alto saxophones are medium-sized saxophones. They are tuned to the E flat key and are an octave higher than the Tenor Saxophone. They are just over two feet long and perfect for beginners. The alto saxophone is pitched in E♭, smaller than the B♭ tenor but larger than the B♭ soprano.
The best model of the Alto Saxophone is Jean-Paul AS400 and Medini by Cecilio Eb.
Tenor Saxophone
Tenor saxophones are medium-sized saxophones. The tenor is pitched in the key of Bb (while the alto is pitched in the key of Eb) and written as a transporting instrument in the treble clef sounding an octave and a major second lower than the written pitch.
The best model of the Tenor Saxophone is Jean Paul USA TS-400 and Yamaha YTS 480.
Baritone Saxophone
Baritone saxophones are the large-sized saxophone of the saxophone family. The baritone saxophone is in the key of E flat, meaning that it sounds exactly one octave lower than the alto, and a perfect fifth lower than the tenor. The baritone saxophone's relatively large mass (11 to 20 pounds or 5.0 to 9.1 kilograms, depending on the manufacturer's choice of material and structural designs, and whether it has a low A key) has led to the development of harness-style alternatives to neck straps which distribute the instrument's weight across the user's shoulders.
The best model of the Baritone Saxophone is Yamaha YBS 41 II and Selmer BS500L.
How Much Does A Saxophone Cost?
You can find a good quality beginner saxophone for as low as $499. Less if you're looking for cheap saxophone to see if you like learning it. At the other end of the spectrum, a shiny new professional instrument can easily set you back $3,100+ whilst a rare vintage horn can get into 5-figures.
If you play saxophone professionally you must concern about the select best type and best model saxophone. here is our suggestion for selecting the best model saxophone for beginners. There are many different types of models and other shapes of saxophone available in the market. now we give you some model and their specification that help you to select the best saxophone for yourself.
Best Saxophone for Beginners (7-12 Years)
Yamaha YAS 280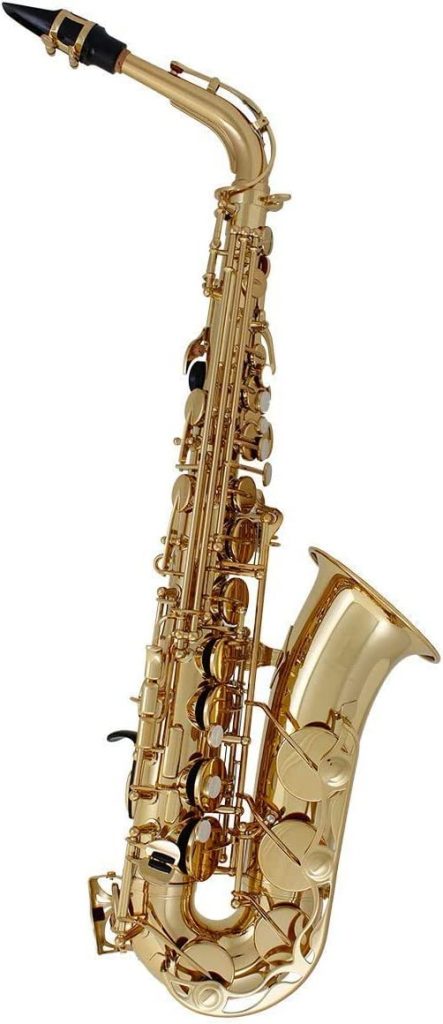 you must have A question that arises in your mind why Yamaha YAS 280 is best for beginners? There is a reason for the best Alto Saxophone which is Yamaha YAS 280 It is a quality product that beginners can start with and grow with over time. Similar to another Alto type of saxophone it is very lightweight for the beginner player while being durable and sturdy. Yamaha YAS 280 is very lightweight, it has only 13pound. Outstanding action relieves pressure on one's hand after playing for a long time. Easy to play. The Yamaha YAS 280 is ergonomically designed so it is very handy and suitable for beginners player.
Best Saxophone for Beginners (12-18 Years)
Jean-Paul AS 400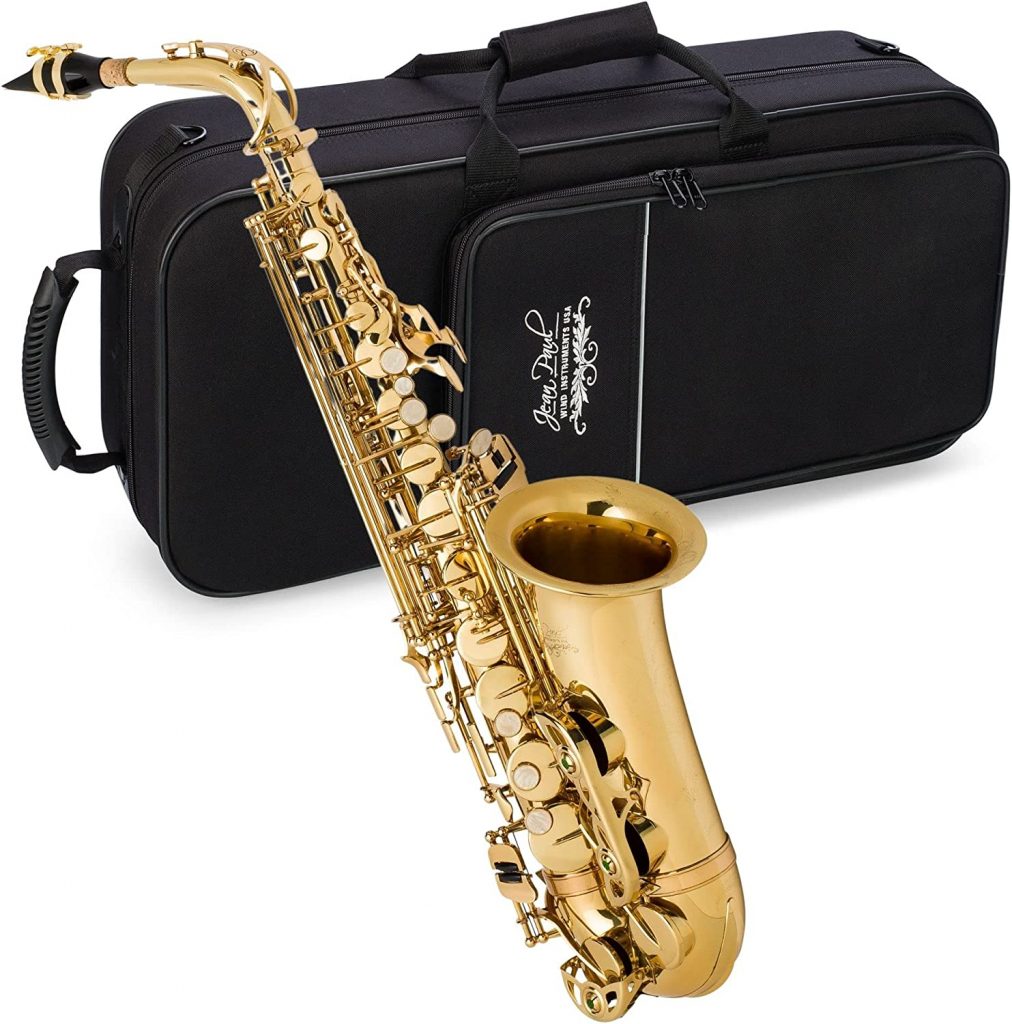 If you are highly or seriously interested in playing saxophone Jean Paul AS-400 is the best option. it is easy to tune for beginners and stay tuned for a long time. the action is smooth so the player's hand will not cramp after hours of play. It is more costly than the Yamaha YAS 280 but it is more convenient than that for beginners. It also lasts longer for serious beginners who want to continue building their saxophone skills and cruft.
Best Saxophone for Young Beginners
Yamaha YAS-26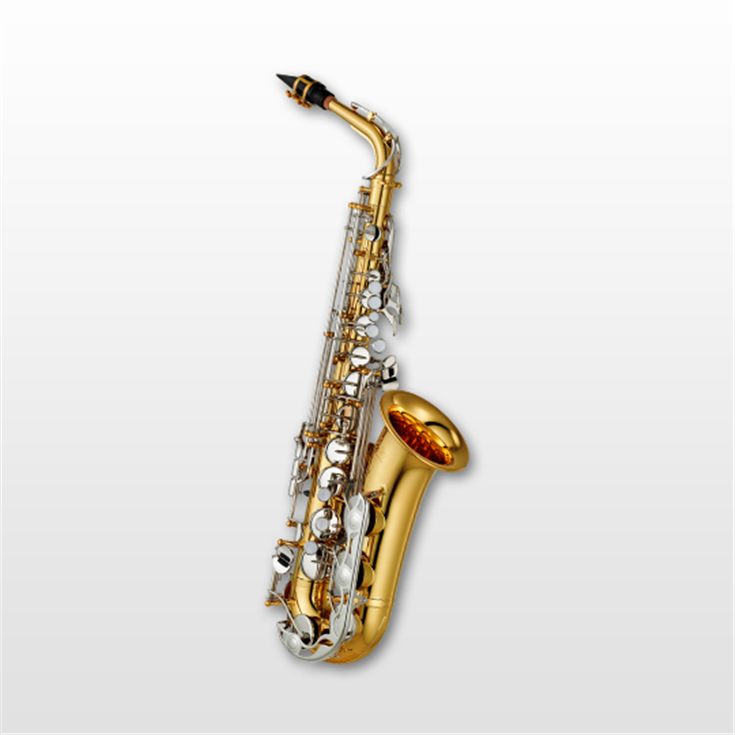 Yamaha YAS 26 is the best option for you if you are young, have a limited budget, you are highly interested to learn saxophone and playing saxophone for a year. Yamaha YAS 26 is the perfect combination of entry-level and intermediate-level saxophone for beginners. The Yamaha YAS 26 comes with a case, strap, and mouthpiece although the mouthpiece is specially designed for beginners students who want to learn saxophone. Yamaha YAS 26 provides the best option to select for your learning partner.
Best Saxophone for Beginners
Jean Paul USA (SS-400GP)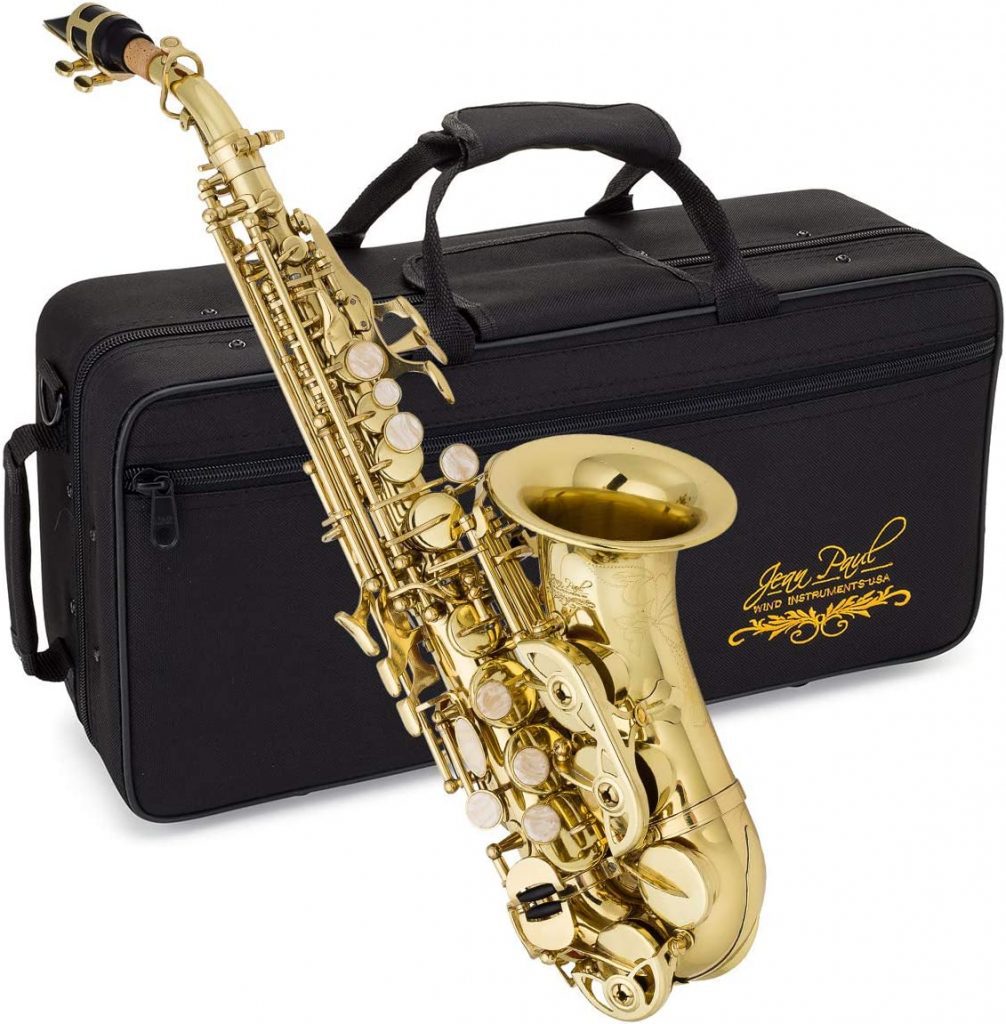 Jean-Paul USA (SS-400GP) is a very high-quality saxophone for beginners. it has caught global attention in recent years. It is the great saxophone in that range in the market. it has a very effective saxophone who want to learn saxophone and play professionally. it comes with all near accessories. it is also lightweight saxophone and it provides a decent and beautiful sound. Jean-Paul USA (SS-400GP) help beginner players to effectively learn saxophone and build skill.
Durable Saxophone for Beginners
Conn-Selmer AS711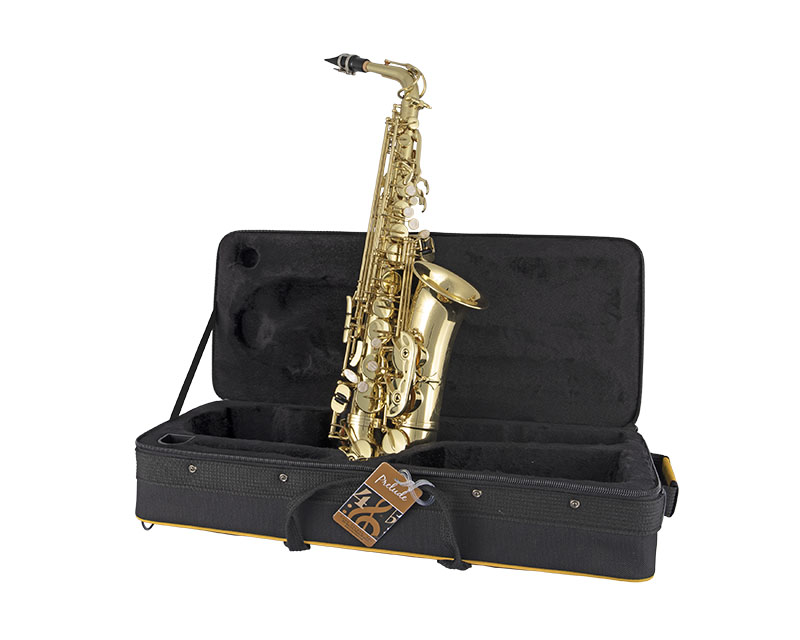 If you want to buy durable saxophone then you can choose Conn-Selmer AS711. This model is very lightweight, durable, and affordable for beginner saxophone players. This lower-level alto saxophone has everything for beginner players and other budget-friendly players and those who just starting out. The body of the Conn-Selmer AS711 is very attractive enough for beginners and the AS711 specially design for beginners who need comfortable hand positioning and key-fingering skill. If you are a younger player Conn-Selmer AS711 model is the best selection for you.
Best Saxophone for Mid Budget Beginners
Apollo Student
If you are a more budget-friendly beginner then you can select Apollo Student Saxophone. This model saxophone is the best selection for budget-friendly beginners. This model is perfect for beginners to learn about the price of other choices. It will not last as long as Yamaha or Jean-Paul. If you want to save money Medina will be a good selection for beginner players.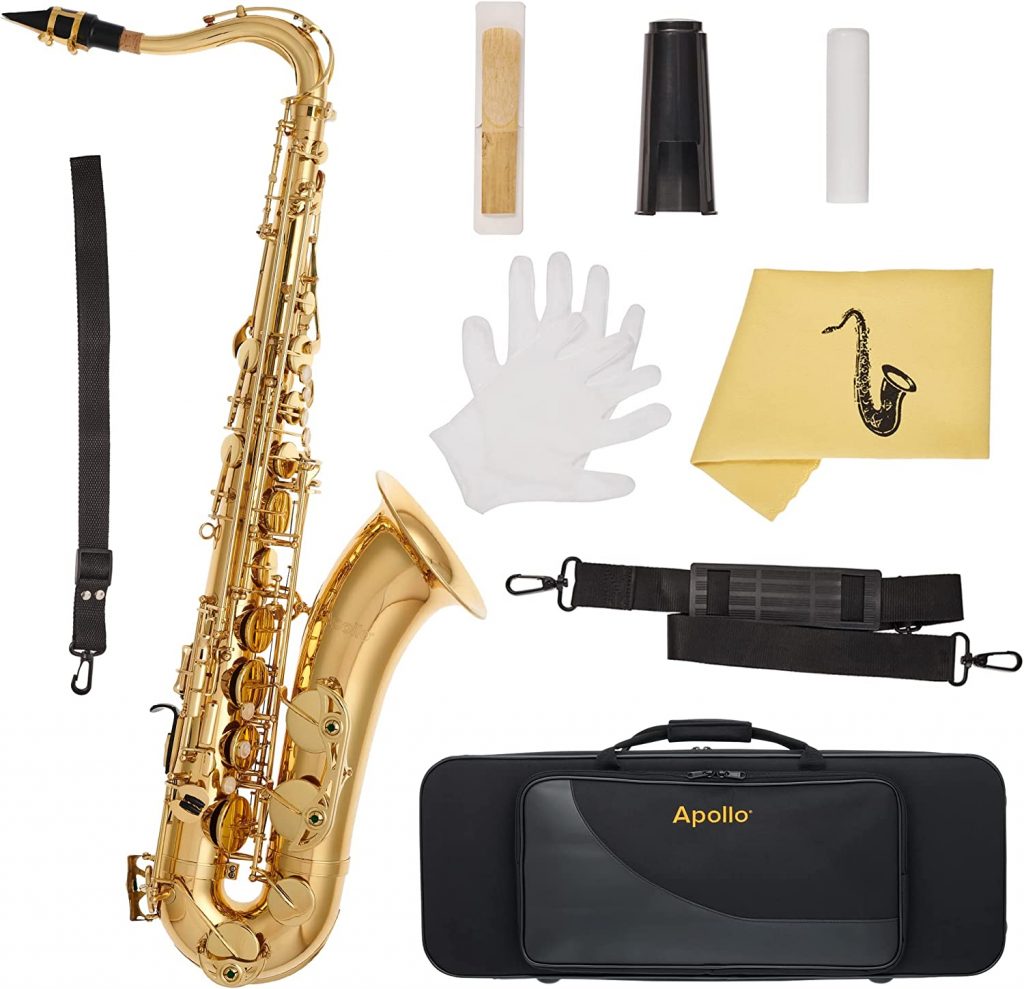 Apollo Student Saxophone comes with a kit and you can get all supporting accessories in the kit so you don't need to buy accessories. It is made of quality materials and it has a decent sound quality that stays tuned long period.
Apollo is a very attractive saxophone that comes in a wide variety of colors.
Apollo has a large bore that helps beginners to play the saxophone.
Apollo comes with nearly every accessory.
Apollo is not a professional saxophone but it has some quality that is very effective for beginners player. It is very lightweight about 10 pounds. So our suggestion is if you are a beginner player then you can buy it.
Best Saxophone for Low Budget Beginners
Ester AS-II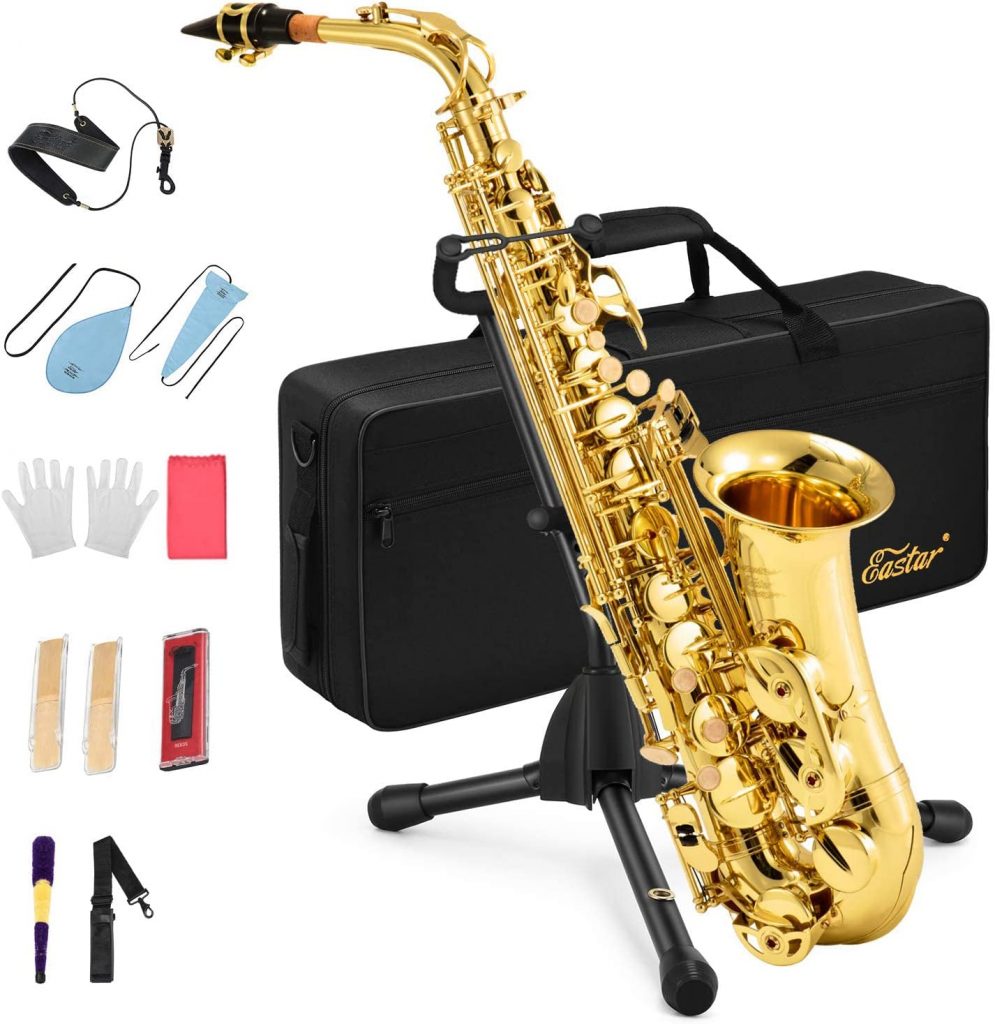 This model saxophone is very cheap than others available in the market. The building quality of this model is very high in this price range. This is a very lightweight saxophone that helps those who play for long periods of time. This is not professional saxophone this saxophone is only suitable for beginner players. Ester AS –II MODEL saxophone is very cheap but it has a quality that differs from other cheap saxophones. if you are a beginner and you have a low budget you want to good quality saxophone for your learning period then you can select or choose Ester AS-II. Ester AS-II comes with a strap, carrying case, and supporting accessories so you don't worry about buying accessories. So if you are a beginner and you have a limited budget then you can buy it.
Conclusion
Buying the best quality saxophone is not an easy task. But, if you are conscious of such thinking that is the need to select the best saxophone for yourself or your student then you can buy according to the guide.
Author: MD. SOHEL
Other Posts: Types of Saxophones.