Best Viola Brands
The viola is very similar to the violin. They belong to the same family. But the viola is slightly bigger than the violin. That's why its melody is lower than the violin. The brand is as important in the case of a Viola as it is in a violin case. So, what are the best viola brands? Let's have a look. Here's a list of the best viola brands.
Cecilio
D Z Strad
Eastman Strings
Stentor
Yamaha
Cremona
Merano
Mendini
Primavera
D'luka
You should buy a viola of such a brand that has a good reputation for quality craftsmanship and sound quality. Viola is very well known for its deep and mellow sound. Only the best viola brands can produce that quality of sound. When the question comes to which Viola brand is best for me, one factor is affordability. Viola could be found in various price ranges. The price depends on which level are you in.
Many well-known brands make good quality viola. Let's find out which is best for whom!
Best Viola Brands for Beginners
Cecilio
Cecilio is one of the best viola brands and produces a ton of quality violas. It is mostly recommended for beginners because of its sound quality and pricing. This viola is mostly recommended for students.
These violas are hand-carved solid tonewoods traditionally. Its maple sides, and back are flamed and have a spruce top, and also has inlaid purfling. The Cecilio viola comes with a great outfit which includes a Brazilwood bow made with unbleached Mongolian horsehair. Boxwood pegs, a chinrest, and a tailpiece with four fine tuners are also included in the outfit.
Cecilio has many viola models for beginner students. Among them, Cecilio CVA 400 and Cecilio CVA 500 are the best two.
Stentor
Stentors viola is often known as the perfect viola for beginners. Because of that stentor is undoubtedly one of the best viola brands. Stentors viola is very affordable and quality. That's why it is more favorable to teachers and beginner students. Stentor is based in the United Kingdom but manufactured in Chinese workshops. It is highly checked before delivery. That's one of the reasons for being the best viola brands.
A viola is made traditionally and maintains the quality of the instrument. It comes in various sizes that perfectly fit you. A stentor viola is made out of solid tonewoods and includes a solid ebony fingerboard. The sides are maple and have a spruce top. Stentor violas come with inlaid purfling. You'll get a brazilwood bow which is made of horsehair. It also includes a hard rectangular case, rosin, and shoulder rest.
Stentor 1038-14 Student Viola and Stentor Student II Series Viola. These two are the best of them.
Best Viola Brands for Intermediate
D Z Strad
D Z Strad viola is very famous for its sound quality. They have mid-tier viola with satisfying sound quality. D Z is an American brand and they are the best leading string workshop. They offer from beginner models to professional models. But they are mostly best for intermediate students.
Their villas are available on Amazon and they come in nice outfits. That includes a hard case and a brazilwood bow. Brazilwood bow is made out of horsehair. Rosin also comes with the outfit. D Z produces various sizes of viola which can fit perfectly. The viola of D Z is made of solid maple and has a spruce top. The fingerboard and pegs are ebonies. The build qualities of these violas are great. That's why D Z is among the best viola brands.
D Z Strad Viola Model 101 and D Z Strad Model N2011 are best of D Z.
Primavera
Primavera is one of the best viola brands and a very affordable intermediate viola brand. These violas are slightly more expensive than beginner violas.
High-quality tonewood is used to build the back and sides. The fingerboard and pegs are ebony and have a spruce top. Primavera violas have tailpieces made of metal alloy with four integral fine tuners. Here they did not use wood. Instead of that, they used metal alloy to reduce the cost. They cut the cost, but not the quality.
The Primavera viola comes in different models and sizes. The outfit includes a Styrofoam case which is not great but it gets the job done. It can protect the viola from drops. The outfit also includes a hardwood bow.
Primavera Prima 100 and Primavera Prima 200 are best from Primavera.
Best Viola Brands for Professionals
Eastman Strings
Eastman is very well-known for making advanced violas. They do not make students viola. Instead of that, they produce viola for professionals. Their instruments are carefully handcrafted and have great sound quality. They are mostly famous for their quality instrument and beautiful sound.
String Magazine often recommends Eastman because of its quality for professionals. The Eastman violas are hand-made from one piece. The maple back of the viola is flamed and includes boxwood and ebony fittings. The viola comes with a base despite bridge and a Wittner tailpiece. The tailpiece has built-in fine tuners.
Eastman's violas are available on Amazon but no outfit comes with them. They only include the instrument. Eastman produces viola for professionals and because of that, they don't include cases or bows. They have placed the choice of the bow on the player.
Galiano VA7G and Albert Nebel VA601 are the best two of Eastman.
Yamaha
Yamaha is one of the top brands of viola for its quality. They produce very high-quality instruments at affordable prices. Not only the best viola brands but also the best for piano. The viola is best known for its sound and built quality. That's why it is highly recommended for professionals.
Yamaha's viola is a little bit more expensive than other brands. Their instruments are produced in Chinese workshops. The violas are handmade out of solid high-quality wood. The structure of the body is solid and the spruce top is hand-carved. The body is fitted with maple and ebony fittings. There is also a Wittner tailpiece with fine tuners.
The outfit of the Yamaha viola is satisfying. It includes a hard and solid case. A Glasser fiberglass bow made with horsehair and rosin is also included. D'Addario's Prelude strings are provided with them.
Yamaha Model AV7A and Yamaha Model AVA5 are the best from Yamaha.
What a Viola is?
Viola is a classical musical instrument and has a very important role in an orchestra. It has a unique sound quality that fits great in the orchestra or string quartet. The viola was born in the 18th Century. Nowadays this instrument is being played as a solo instrument too. It is a wonderful instrument for an orchestra. Viola has a higher-pitched tone but viola has a deeper tone. That makes it sound unique. I am very fond of this instrument because of its unique sound. I can spend a whole day with this.
Types of Viola
There are mainly two types of violas. One is Acoustic and another is Electric. Both have different characteristics and specialties. They both are great at performance when needed.
Acoustic Viola

The most common viola is the acoustic viola. This is what is used most of the time. It was first invented in the late 18th century. From then it went through many variations and size differences and reached this point.
Viola has four strings and the first one is A. The rest are D, G, and C. It is tuned in different scales from the violin. The violin's tuning is E, A, D, and G. That is why the viola's sound is deeper than the violin's.
Electric Viola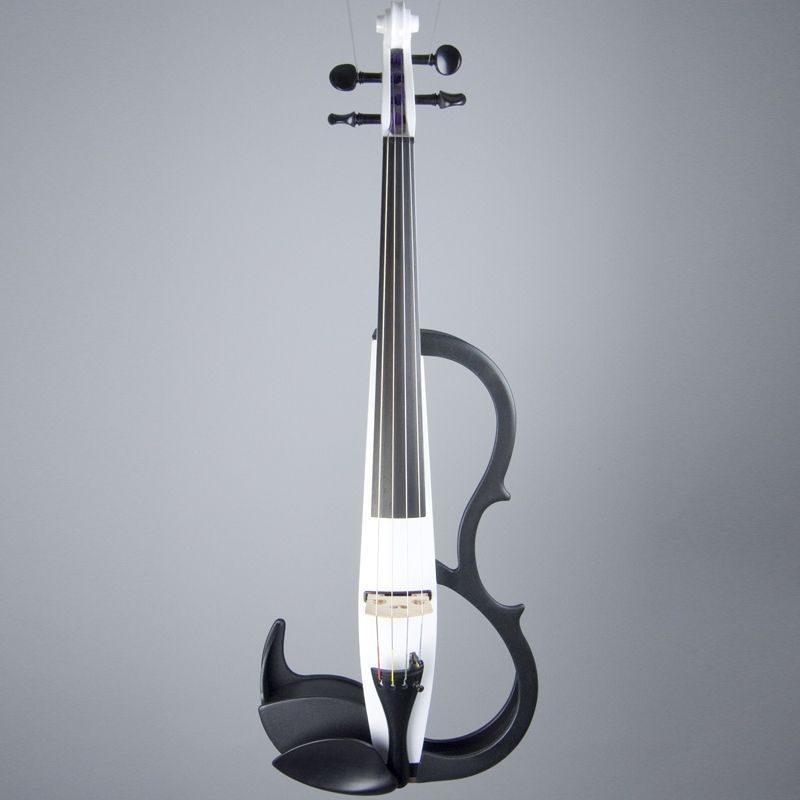 The electric viola produces its sound electrically. Then it is amplified by the speaker. It can also perform silently using headphones. Electric viola is great if you want to record. It is made with hard and lightweight materials such as carbon fiber. Because of that, an electric viola can last a long time.
Pricing of Viola
The quality and the price are directly connected. The more you pay, the better you will get. The price depends on the quality. So before buying a viola you should know your needs and ensure your budget.
Low Budget
If you are a beginner, then it's a clear choice. Everyone should start with this and then upgrade accordingly. Budget viola is not that much of a quality. But it does the work properly. These violas are usually available for 200 dollars.
Mid-Range
Mid-range violas are great for beginners if you are sure that you are going to play for a long time. It is mostly for intermediate students. They are great for performance on a sufficient budget. The price range for this category is usually 200+ dollars.
High Budget
High-budget violas are for professionals. The quality of a highly-priced viola is the best. Their making and sound quality are so great that you'll fall for them. There are a wide variety of them on the market. The top-end violas start at thousands and can reach up to millions.
How a Viola Becomes a Brand?
The best violas were originally made in Europe. But most of the modern models are based on Italian and German violas from 100s of years ago. Nowadays Europe, America, and Asia generally produce the best violas. Now you can find a wide variety of handmade violas around the world. The best viola brands are made of that viola's performance. The better it performs the better its value increases.
The Craftsmanship of the Viola
The viola quality depends on how a craftsman crafts it. The job is very hard to create the best viola which makes the best brand. A good craftsman will make a viola with his deep attention and take care of every detail. If the making of the viola is good then it can produce a good sound. Without being perfect it can't produce good sound. How much time the viola will survive also depends on craftsmanship. A good viola can survive several decades.
Materials of the Viola
Materials are very important for the making of the best viola. All the materials should be top in quality and match the standards. To make a viola, the quality of the wood is very important. The best wood choice for a viola is maple. Good quality spruce for the top and ebony for fittings are the best choice.
Performance of the Viola
Performance is the key to success. The name of a viola brand is praised for its performance. A good viola will produce very good quality sound. And the sound gets better day by day according to its performance. The sound gets better with age.
These things create the best viola brand. A great craftsman and great materials can make the best viola. That's how a viola brand becomes best.
Best Places to Buy Viola
The best place to buy viola is nearby music stores. Because you can buy instruments from there by checking yourself. You can try different viola and test them. Then you can make decisions. Just make sure that every string sounds good and seems pleasing to your ears.
There are a lot of online music retailers or fiddle shops. You can also check them out if you want. Their service is also good. They try to provide you with the best customer service and sometimes offer the best deals. But online often they arrive without proper fittings. Sometimes it comes without being ready to play out of the box immediately.
In my opinion, Amazon is the best place to buy from. There you can find a wide variety of the best viola brands. All kinds of the viola are available there. Here you'll find violas of different sizes and prices. You can check them after receiving them and if there is any problem, you can return them and get a refund.
If Amazon is your choice, from here you can check prices on Amazon.
Conclusion
So, here is a detailed article about viola and the best viola brands. Now it's your turn to find the perfect viola for you. You will determine that the quality and sound satisfy you. Think about these things before making a choice. And those who have already used any of them can let us know how you feel about that.
FB Page: Classical Beast.
Other Posts-
Best Viola for Beginners: A Comprehensive Guide.