Do you have to buy a violin for your child or, more simply, do you have to recommend the most suitable one for a child who is approaching music for the first time? Choosing the best violin brands for you can be very difficult. The options you need to consider are: stay within a certain budget without compromising on quality and, above all, buy a violin that will last over time and keep its value unchanged. That's where the brand is important.
The 6 Best Violin Brands
There are various types of violin brands. Some have been designed specifically for beginners and players who have reached the intermediate level, while others have been customized to meet the increasingly complicated needs of professionals. So what are the best violin brands? The question is subjective, nevertheless here is a list of the six best violin brands for beginners and intermediate students.
Stentor
Knilling
Cremona
Cecilio
Mendini
Yamaha
STENTOR
Stentor violins are at the top of the list for beginners. These musical instruments, in fact, are reliable and above all well-built. For beginners, the Stentor Student I violin is recommended. It is the right choice; in fact, this instrument has not only a quality keyboard but also pegs from the same manufacturer. For intermediate students, on the other hand, it is better to go for the Stentor Student II violin which offers higher quality also from a sound point of view thanks to the ebony fingerboard and pegs.
KNILLING
Knilling violins are very popular with both teachers and students. Among their merits, in addition to the high-quality craftsmanship, there are also amazing tuning pegs for precision tuning. The price varies and usually starts at 450 euros, which for a beginner, we must admit, is a good investment but it is always important not to give up the sound quality.
CREMONA
Cremona violins have been designed to meet the needs of both beginners and students who have now reached the intermediate level. Not only are they produced with the highest quality woods, but the company also takes the entire supply chain very seriously, so much so that 22 staff members are reserved for quality control. The violin recommended for beginners is Cremona SV-175 Premier Student.
CECILIO
The Cecilio are sold with the bridge already attached to the violin so students do not have to assemble it themselves. In addition, the company subjects its instruments to rigorous tests to ensure that they always live up to expectations. They can also boast quality wood, especially maple and fir, and first-choice ebony. Violins intended for students are also cheap, they cost around 150 euros.
MENDINI
It is another ideal brand for beginners and students who have already reached the intermediate level. These violins offer good value for a price of around 150 euros. In fact, even if they are cheap, these musical instruments are destined to last for years. However, it will most likely need to be replaced at some point but nothing more.
YAMAHA
Yamaha is a multinational known all over the world. The musical instruments of this Japanese company are especially appreciated by guitarists, but violinists can also find a suitable instrument. Founded in 1887 by a watchmaker who manufactured organs. Yamaha has gradually established itself worldwide by expanding its business to all musical instruments, motorcycles, engines, and electronic products.
Many musicians choose this brand of instrument for the quality of the materials used and the sounds. It is one of the most loved and among the best violin brands but also offers a wide selection of acoustic or electric violins. The price of violins varies between € 300 for a basic model, to € 2,000 for the higher range. Some types of violin are even more expensive. Before making your purchase, think carefully.
If you don't have the opportunity to buy a new instrument, you can always look for the used violin of your dreams. With good maintenance, Yamaha violins resist wearing very well. Buying a second-hand instrument is certainly a way to lower the cost of the violin, but you need to be able to analyze the instrument and verify its sound and the condition of the components. Don't forget to choose a good violin bow!
Things to Consider When Choosing the Best Violin Brands
To help you choose the most suitable violin for beginner players or those who have already reached an intermediate level, I have chosen to share with you some useful tips and valuable suggestions. When deciding to buy a violin there are some important options to consider ranging from price to quality. Below is a short list of things not to forget when searching for the perfect violin or the best violin brands.
The Price Range
Before starting your search for the perfect violin or choosing from the best violin brand, it is worth setting a budget. Quality violins usually start at $ 400 and the price is set to rise depending on which brand you decide to focus on. Remember: you will most likely have to buy the headband separately. So if you set a budget, consider this additional factor in such a way as to discard all those tools that fall within the chosen price range.
The Quality
In addition to setting a budget, it's also important that you know what to look for in terms of quality. After all, no one would like to take home a low-quality violin bought at an exorbitant price. So be sure to check the structure of the tool. A high-quality violin should never appear bent or creak when applying even the slightest pressure.
Consider If the Violin is New or Used
When you decide to buy any musical instrument, you can choose between two options. You can buy, in this specific case, a new violin or you can orient yourself, instead, on a used product. If your budget is tight, your best bet would be to prefer a used one. However, you must make sure that the instrument is in good condition. Above all, the price advanced by the owner reflects its real value.
The Dimensions
The violins are available in different sizes. For children it is better to adapt to these measures: 3/4 (excellent for children of about 10-11 years with an arm of 56-59 cm), 1/2 (ideal instead for children of 8-10 years who have an arm of 50-56 cm), 1/4 (for those who are about 6-8 years old and an arm of 44.5 to 50 cm), 1/8 (ideal for children of about 4-6 years with an arm of 43 -44.5 cm), 1/16 (perfect for an indicative age of about 3-4 years whose arm size varies from 35 to 43 cm), and 1/32 (perfect for the little ones with an age to under 3 years and an arm of less than 35 cm).
There are two ways to properly measure a child's arm to figure out which violin size is right for them. Have the future musician fully extend the arm and measure the distance from the neck to the wrist or center of the palm. However, the measurement from neck to wrist will indicate the most comfortable size for the student.
Differences Between Best Violin Brands among Students and Professionals
Best Violin Brands for Students
In general, student violins are made of lower-quality wood and involve less manual labor. These violins usually have some plastic parts, such as the pegs and the chin rest. Violins made for students are superlative tools for children who are interested in learning, but who do not yet know how long this musical passion will last. Prices can range from 100 to 450 euros.
Best Violin Brands for Intermediate-Level Players
These violins represent a good compromise for musicians who are no longer beginners but who still cannot consider themselves professionals in all respects. The price range varies: from 350 to almost 1000 euros. They are excellent tools for those musicians who want a better violin than the one created specifically for beginners, but who are not yet ready to invest thousands of euros.
Best Violin Brands for Professionals
Violins for professionals are usually constructed of high-quality wood, assembled by a luthier, and finished with proven components such as a handcrafted ebony fingerboard. These instruments are suitable only for professional musicians due to the high cost which can start from around € 3,500 up to € 10,000.
Is it worth buying a violin online or in a store? Let's discover the advantages and disadvantages
Buying a violin online or in a store
If you are thinking about purchasing a musical instrument, the idea of ​​having two options has surely occurred to you already. In fact, you could either buy it from the comfort of your home thanks to the numerous online stores or you could simply buy it at any musical instrument retailer. To make your choice less complicated, some advantages and disadvantages will be listed below.
The advantages of the store
1. You can try it: one of the positive aspects of buying a violin in a shop is the possibility of being able to try it before buying it! In fact, many shops have equipped themselves with a test room to satisfy this need.
2. Experienced staff: if you are buying a musical instrument for the first time and you want to be reassured about your choice, then you have to opt for a real shop. In fact, in most music stores, the staff are knowledgeable.
The disadvantages of the store
1. Limited inventory: what do you need to do if you have a specific brand in mind? Music stores usually only stock a limited number of musical instruments. The last thing you want to do is drive around the city in search of a violin that is not in stock.
2. High prices: this happens because the shops have fewer stocks and, consequently, sales are less frequent.
The advantages of buying online
1. Viewing Instruments Independently: When shopping online, you aren't bombarded with pushy staff trying to sell you the most expensive violin in the store. You can collect tips, and read reviews without being bothered in the least.
2. Larger Inventory: Typically, online stores have a larger inventory than is can choose. If a site doesn't have the violin you're looking for, it's probably the same musical instrument sold by another online retailer.
The disadvantages of buying online
1. Greater risk: When buying something online, you must always bear in mind that there is a certain amount of risk. Some websites will try to convince less experienced buyers that a given violin is of higher quality than the real thing. If you are buying your musical instrument online, be sure to go to a certified retailer.
2. Uncertainty: if you just can't decide between two violins, there is no way to solve the dilemma because you can't try them.
Final Thoughts on Best Violin Brands
As much as I'd like to pick one of the best student violin brands from the list, I'd rather not. Why? Because purchasing a violin is exciting and a very personal experience. What one person may see as a must-have feature, others are not so keen.
This list serves as a guide to let you know about violin types and some of the basic features the best violin brands offer. But, it is not limited to what is written here. Use your ears to guide you as you make your choice. Oftentimes, you'll find that an instrument that has a lower price also has a more beautiful tone. Furthermore, you can ask your friends about violin brands to avoid. You may also want to get advice from your violin teacher or somebody who is experienced in buying musical instruments. Ask them what are the best violin brands for beginners.
The most difficult decision often comes down to how far you want to stretch your budget. If you are willing to settle for a lower-quality sound, for the sake of not splashing out too much. Be careful, too, that you do not buy an instrument based only on its brand name. There are many instruments that are marked up because of the name of a company and they are made in a factory somewhere out of lower-quality materials.
Conclusion
Ask yourself if it is a good idea to take time to think about where you would like to take your violin playing. Are you just playing for a bit of fun, or are you serious about progressing through your grades? Remember, you are not looking for the best violin brands for professionals right now. Instead, you are searching for the best beginner violin. However, at the end of the day, you or your child will be the ones using the violin. So you need to trust your instincts about what are the best violin brands for you.
Thank you for reading our best violin brands reviews and we will see you next time!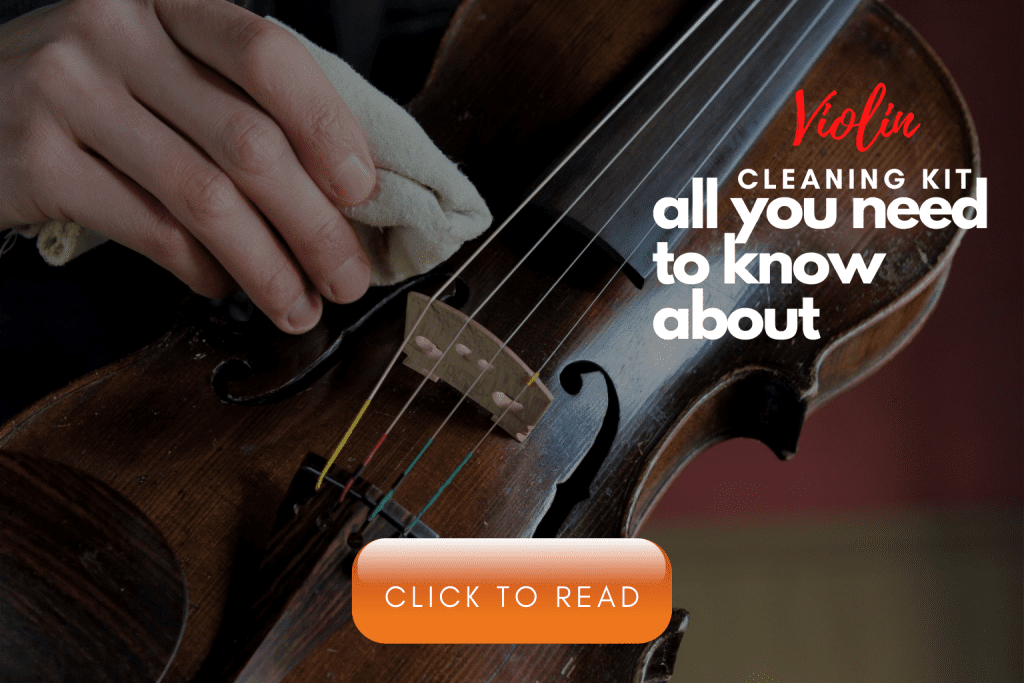 Author: Classical Beast
Other Posts-
Best Violin Tuners To Consider Buying